Author:
Niklas Hoppe
Sometimes I get asked by friends and colleagues for hints when they buy their first "good suit". Most of the times my first reaction is: "Don't buy a black one!".
I usually recommend getting a dark blue suit
with or without a matching waistcoat. So let me explain why I do that.
I live in Germany, where men love to wear black or anthracite (which is nearly black) suits. The problem is:
Nowadays there are almost no occasions for black suits
except funerals. You don't wear a black suit in the evening, because this is what dinner suits are for. And you certainly do not wear black at work, unless you are an undertaker.

More versatile than you might think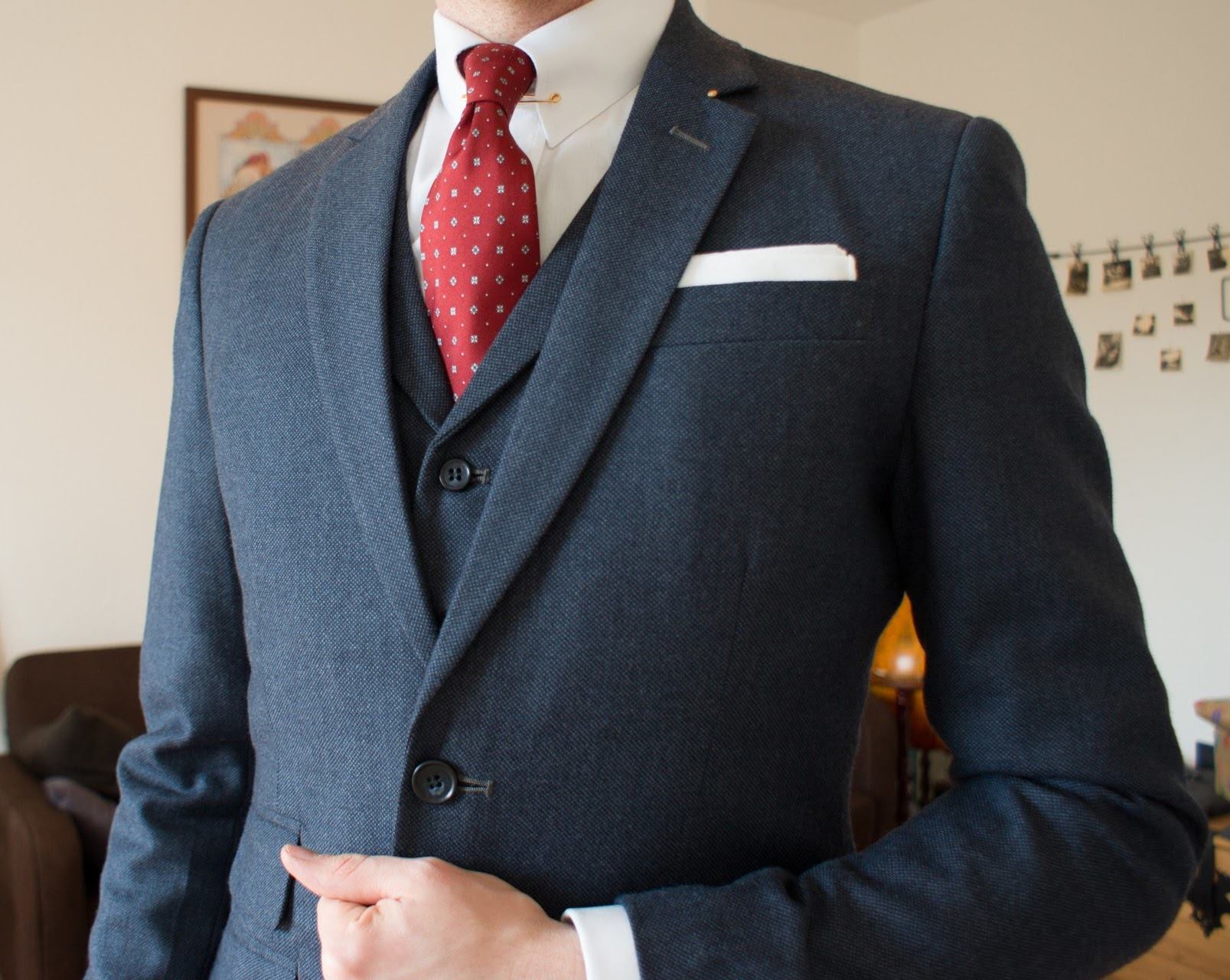 So if you finally want to spend some money on a suit, then
go for something that is as versatile as possible
. In my opinion a
dark blue is the best color for that.
You can wear it
at work
, even in the conservative sectors. You can wear it
at weddings
and might even wear it on your own wedding, if you like.
A
dark blue suit
is not appropriate for a black tie event, but the perfect choice as cocktail attire. If you have the guts, then go for something with a pattern. I really like pinstripes to spice things up. I consider them as one of the most elegant kinds of patterns.
Blue Tweeds also work fine with almost everything
. However, solid colors are an infallible pick. And if you go for a three-piece, you may include the waistcoat on certain events for an additional dash of elegance.

Great to combine




A
blue suit
is also a great team player. Sartorially speaking, combining brown shoes with a black suit is a cardinal sin. On the other hand,
brown shoes and blue suits go great together
. You can still wear your black shoes or suede shoes for that matter. Even the
Prince of Wales likes to combine a dark blue suit
with dark brown suede shoes. Why don't you go for it?