There is a really easy answer to this question: Dress the way you and the people around you feel comfortable. And here ends the answer. It may seem easy but it is not. It means finding the right balance between physical comfort and showing respect to the people around you. If you are joining a new company we will offer you different options of dress code: Business Formal, Business Professional, and Business Casual which you can choose depending on the kind of office you are joining.

There are companies that explicitly advice how to dress. They usually say what is the dress code. If this is your situation, congratulations, you will have little doubts after reading this post. If you are in a company with no clear dress code recommendations, take a look around the office, don't overdress and try to make your attire help you with what you want to communicate to your partners.
Business Formal
This is the expected attire if you work for a bank, insurance company, law firms or if you meet regularly with executives (or even, you are one of them). It is the traditional business attire, the most formal business attire. Always requested when meeting with boards of other companies but also worn by employees closely related to the company high boards.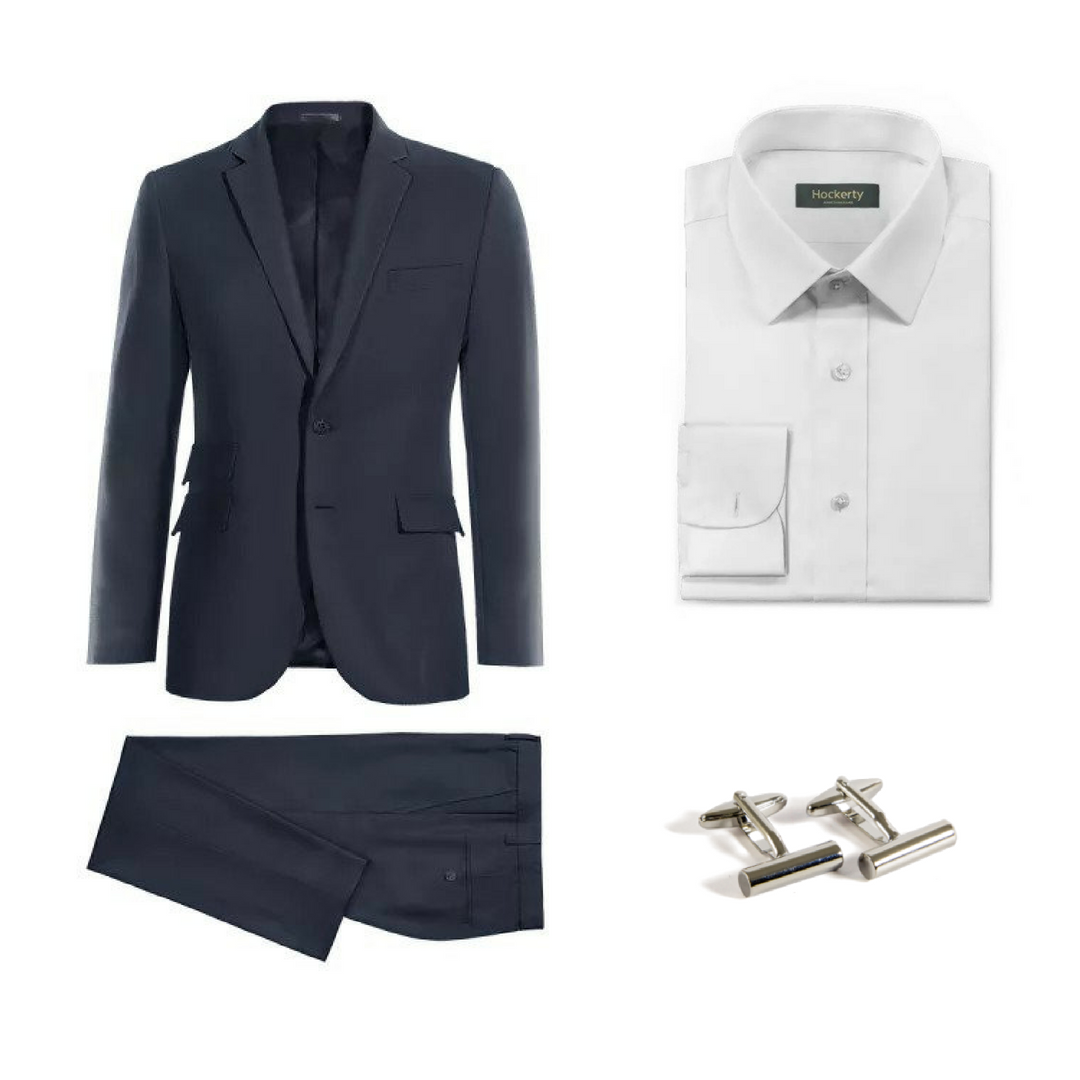 White french cuff 100% cotton Shirt
Business Formal attire must-haves:

Business Professional
Business Professional is still a traditional dress code. Even though, it allows personalization, using different colors and patterns. It is a more relaxed dress code that will allow you to show who you really are. Add some accessories

Blue striped 100% cotton Shirt
Business Professional attire must-haves:
Tailored Suit: All blue (not too light) and grey shades + some personalization options: jacket inner fabric, lapel threads...
Tailored Shirt: Blue stripes or Checkered Dress shirt are always perfect-
Tie or not: whatever you prefer


Business Casual
It is allowed on many offices on an everyday basis but also recommended in some places as a Friday attire. Business casual will allow you to incorporate chinos or jeans to your outfits. You can also forget about the jackets and include more casual accessories and shoes. Perfect for going directly from the office to a friends dinner on a Friday afternoon. Casual dress shirts are also allowed. Feel free to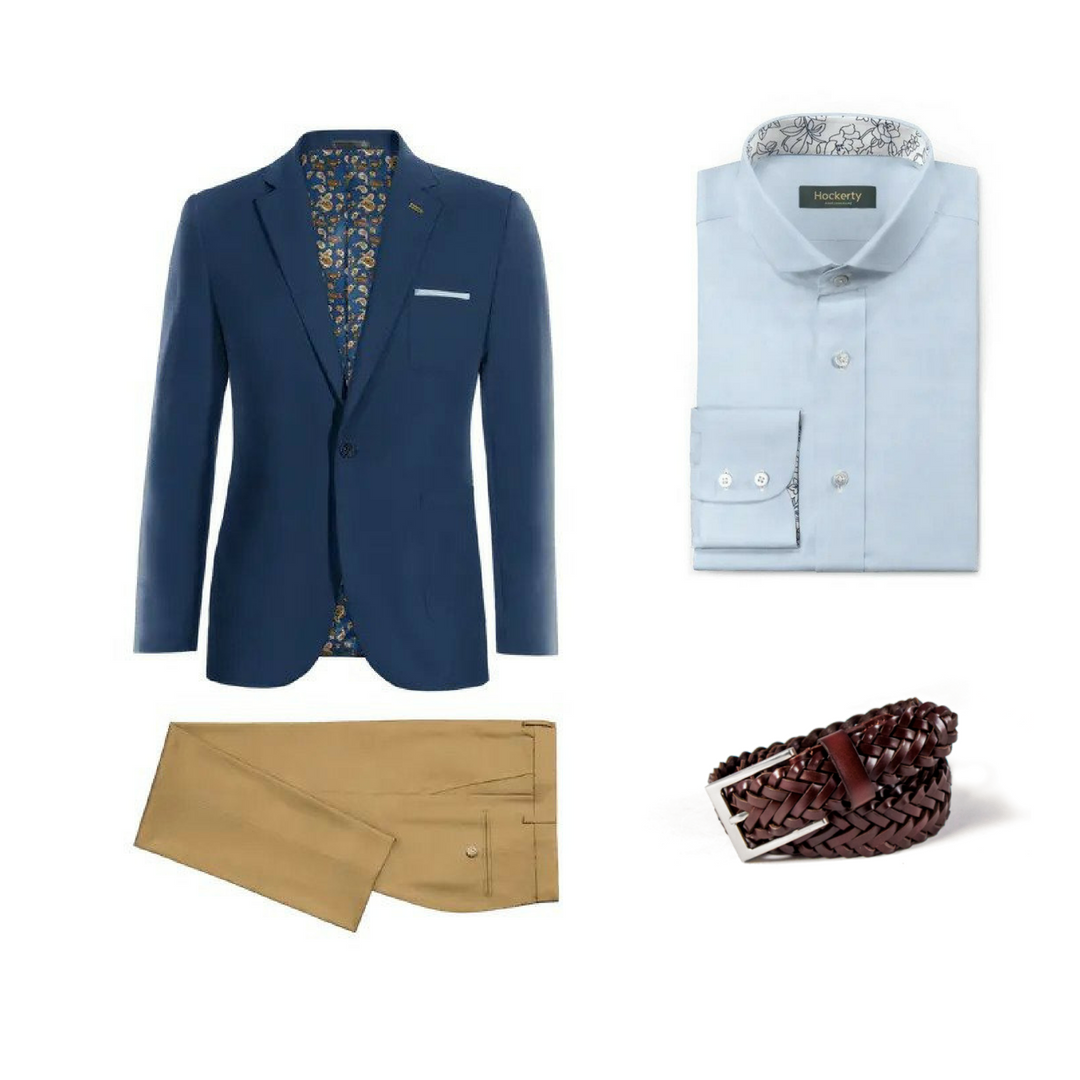 Blue Wool Blend Blazer & brown Pants

Blue 100% cotton Shirt
Business casual attire must-haves:
Tailored Sport Coat: Any color and pattern you feel comfortable with. You are allowed to bring your favorite blazer to the office. We highly recommend you our unstructured blazers.
Tailored Casual Dress Shirt: including all the personalizations options you will find in our shirts 3D online configurator
Tailored Chinos: beige chinos are a basic element on this dress code. Widen your collection with khaki, navy blue and then take some risks and explore dark red and green shades.
Casual brown belt. Nice accessory to be seen just before you go out from the office and untuck your shirt.



After all these tips we encourage you to take a look at your office environment and make them comfortable with the way you dress so you show respect to you and the people around you. The most important is that your attire helps you communicating the values you want to transmit in the same direction as your verbal and written communications. This way, you will have the dress code in your favor, especially if your clothes are made to measure. Take a look at all the business suits and business shirts in our collections so you get ideas to design your own business outfits in our 3D configurators.


BUSINESS SUITS BUSINESS SHIRTS

Take a look at some of our the favourites custom tailored suit of our customers: