No matter the piece of clothing, 'slim fit' is everywhere. So what does slim fit it actually mean? In this blog post we will focus on the term when buying a new suit.
When you buy a slim fit suit, the purpose is to flatter your body shape. As you can guess based on the name, it is a suit fitted to your body with very little excess fabric. At Hockerty, you have the option to choose from many slim fit and regular fit fabrics and styles. Below are two pictures to show the difference between a slim fit and a regular fit in both pants and jacket . Regardless if you customize your suit from scratch or if you pick one from our collections, you can make any changes to the suit as you wish.
The Jacket
The jacket should fit to your body with some room to move. You don't want the jacket to feel as though you're in a restraining jacket and can't move freely. The jacket should hug your body. Remember, a slim fit jacket does not mean going too tight or too small in size, but it also does not mean it should be loose enough that can you do sports in it.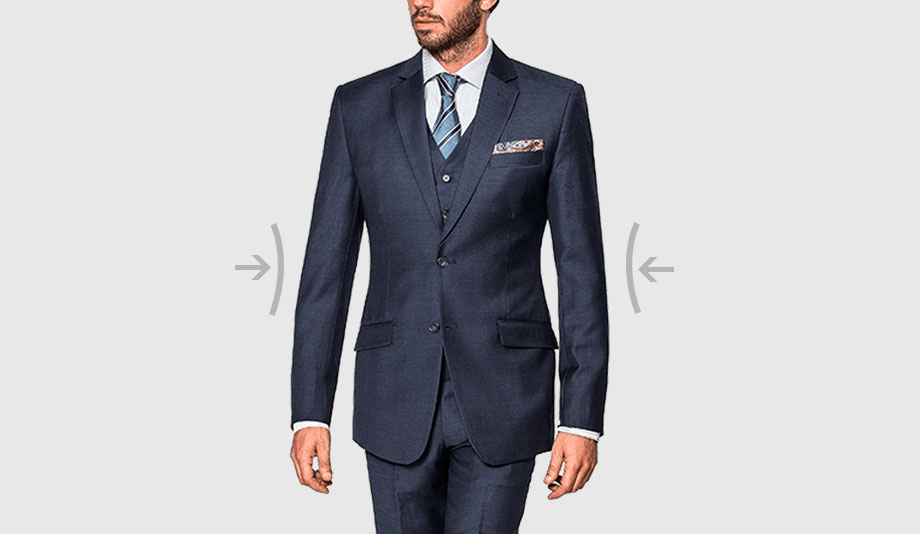 The Trousers/Pants
Just like your jacket, your trousers/pants should fit to your body but with a little extra fabric. The trousers/pants legs should be tapered. If you buy a slim fit suit off the rack, it may be that you have to visit a tailor to have your trousers/pants legs tapered. This is why we recommend having your suit tailored to make sure all these details are taken care of from the beginning.
The Sleeves
Just like the trousers/pants legs, the jacket sleeves should be tapered as well. They will be tighter on your wrists than classic regular fit sleeves would be.
A slim fit suit is generally speaking flattering on most body types, as it ollows the body shape and does not have a lot of excess fabric adding unwanted kilograms. Design your own suit here or choose one from our collections. All garments are tailored to your size. And don't forget about the dress shirt, of course, a slim fit dress shirt.



Share your best tip on how to wear a slim fit suit in the comments section below!